Wallace comes flying into St Mary's @IOSTRAVEL @MORSECLASSICS @RADIOSCILLY @SCILLYTIC
It was a very early morning for us this morning as the wait finally ended and Wallace was ready for unloading.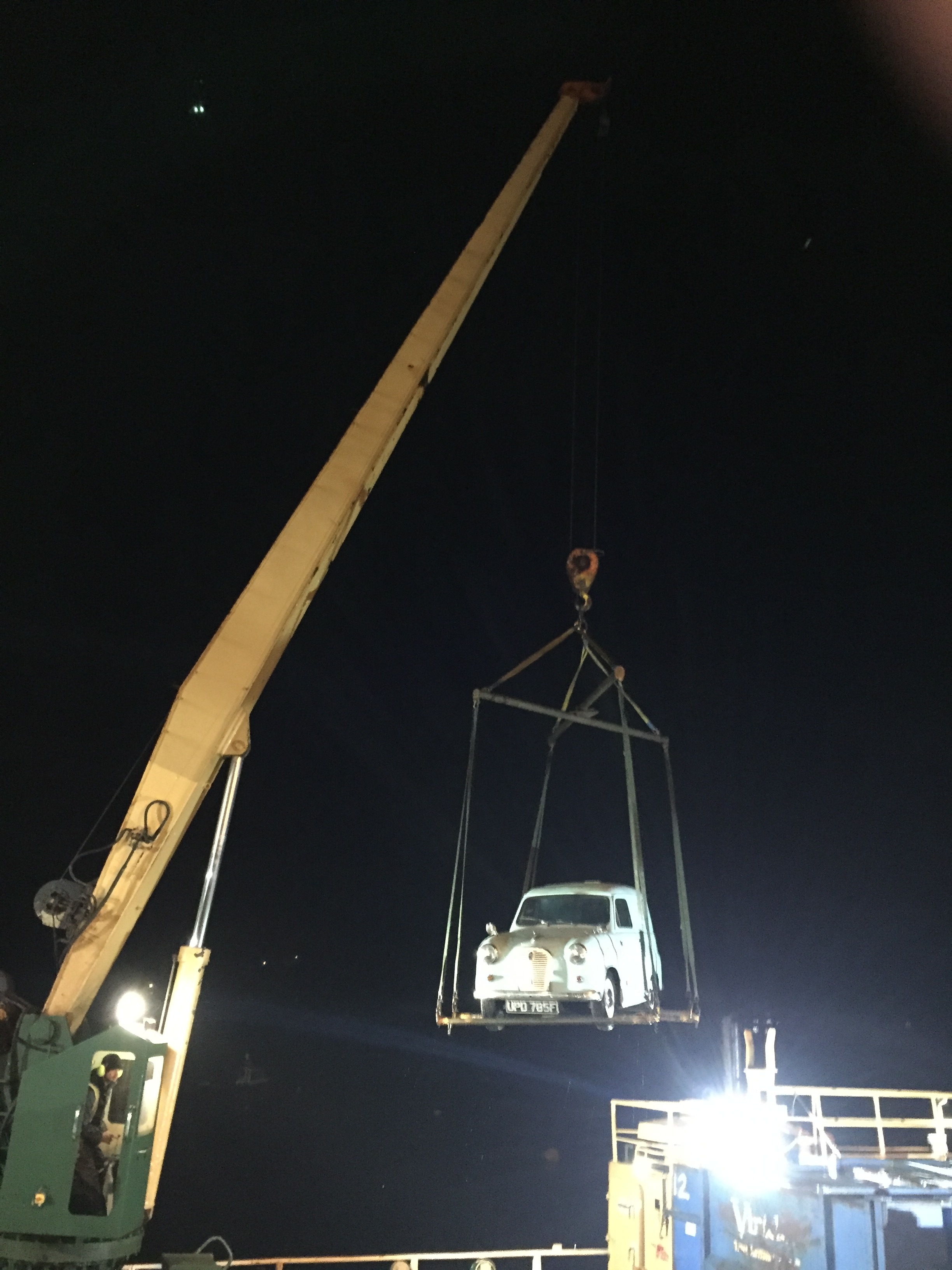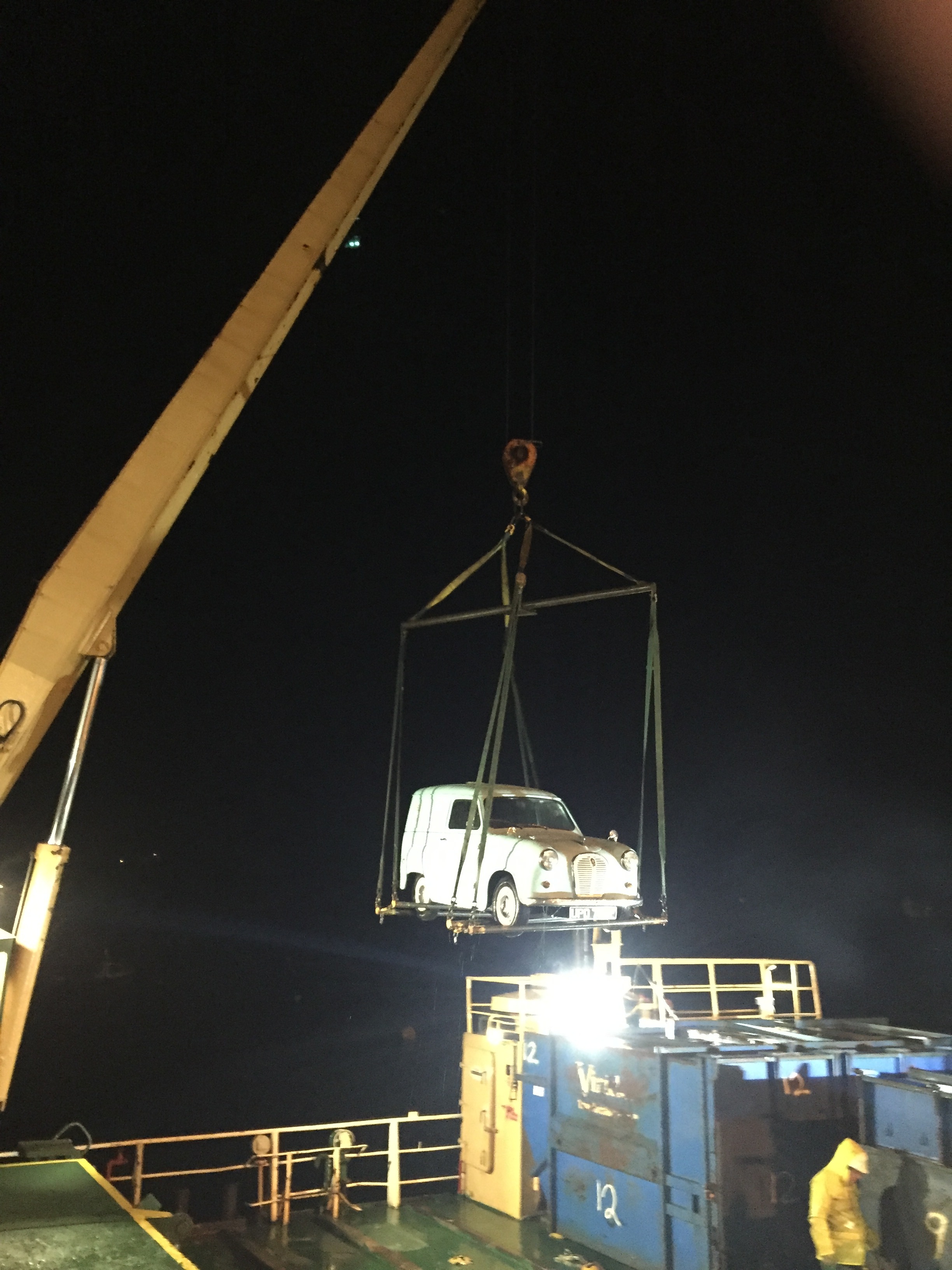 On a dark wet January morning the Steamship company was up and unloading the Gry Maritha, we saw building materials, home goods, food, containers and Wallace the van.
It was great to see the hub of the Isles in action with small pallets being raised from the bottom, larger goods from the hold and containers from the deck with Wallace sitting waiting his turn
The car lifting frame was attached and the crane lifted Wallace up into the wind and he started to rotate it was all a little scary but the guys had everything under control
A massive thanks to all involved in his safe arrival, with special thanks to Nicole at Morse Classics, Amanda at Penzance Quay and all the team at St Mary's Quay for all of their help.
We can't wait to take him for a run around St Mary's and introduce his new home.