The big move to Scilly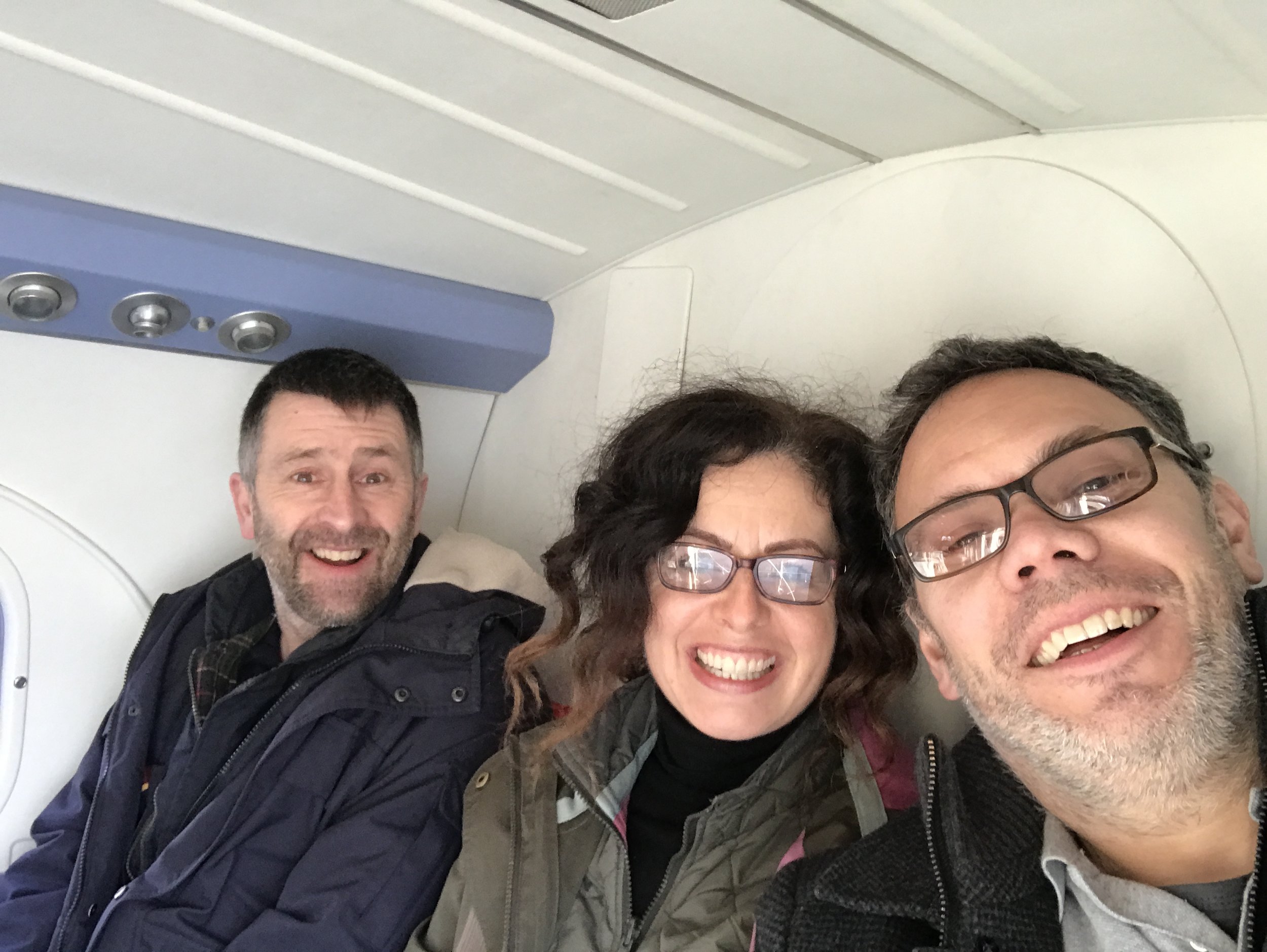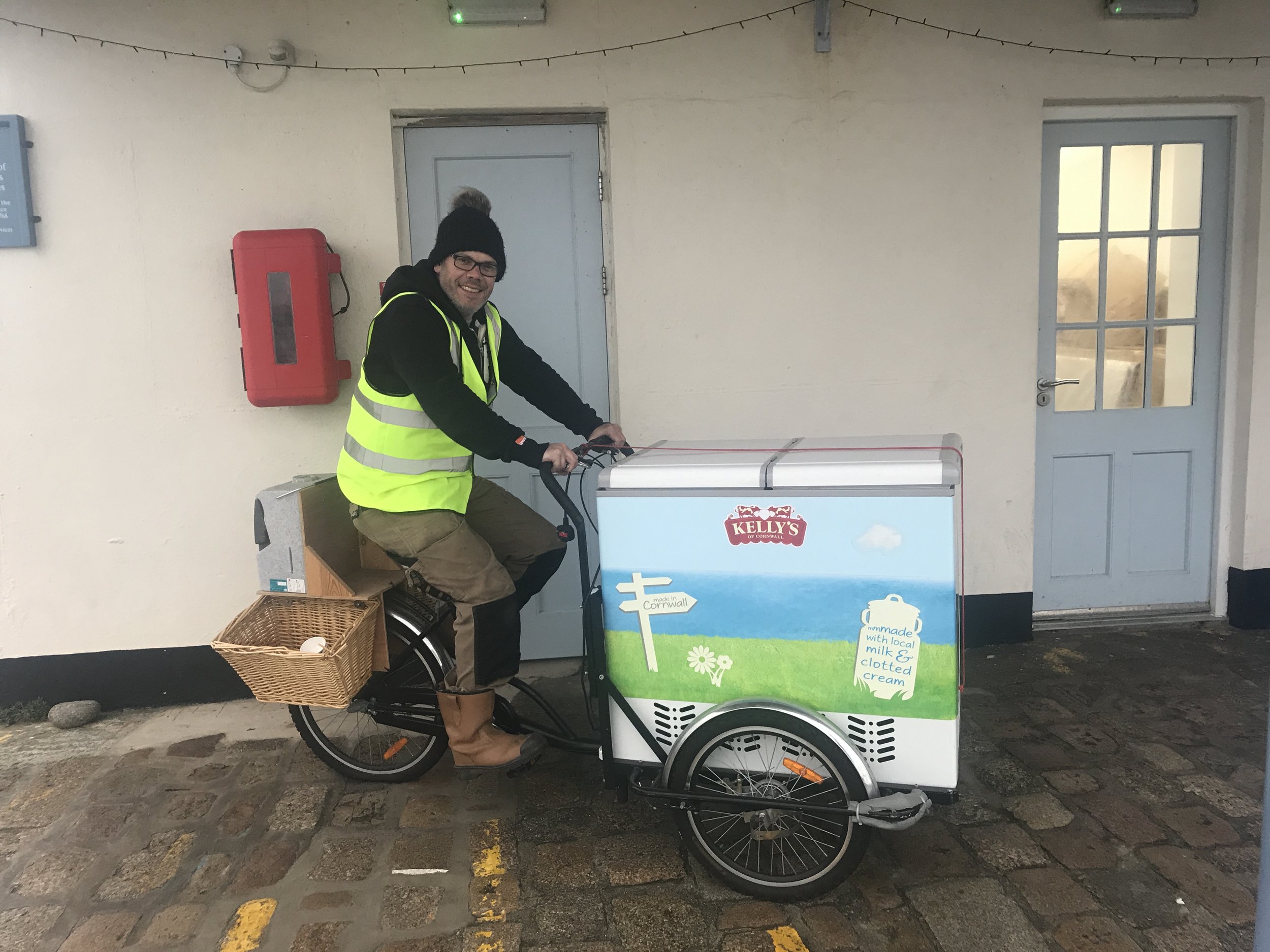 Well, what an adventure we've already had :)
We left home at 4am on 4.1.18 after a busy day on the 3.1.18 loading 3 removal vans. Phil left in one van with the removal driver and Sheryl went with our long time buddy Midge.
As usual Sheryl fall asleep on the way and Midge didn't know the best route so we ended up taking the scenic route. Luckily all 3 vans managed to get to Penzance by 10.00am where the sun was shining down on us. We unloaded 3 vans into 4 containers by 12:30 so really worked hard and so took a well deserved rest in St Ives and enjoyed an alfresco lunch on the beach
On the 5.1.18 we took flight to the Scillies on a beautiful sunny morning. I think Midge was a little worried about the flight but I think in the end he did enjoy it and was impressed by the captain and pilot's flying skills. We arrived and got stuck straight in to work mode working through the plans and cleaning our new home.
The 6.1.18 was our containers arrival day so another day of unloading and reloading. Unfortunately, only 3 of the 4 containers arrived. Luckily we had spread out our belongings but we were missing all our bedding so we had to sleep under towels and on picnic blankets on mattresses on the floor.
7.1.18 we built our sofabed, it was really complicated, TV unit and set up along with our cooker and fridge freezer. We decided to treat ourselves to a fab Sunday Carvery which was delicious, we will be back.
8.1.18 first day on site. All 3 of us worked on tiling the café and it's starting to look really good. Work also started on the restaurant so we now have workmen on site 7am to 7pm so no rest for the wicked.
9.1.18 the floor is really starting to take shape the only think is now we are running out of adhesive and the rest is on the last container. We've also been to the Charity shop and picked up some bargains to make our lives more comfortable. Fingers crossed the last container arrives tomorrow.
We are all really enjoying the hard labour and are constantly looking out to sea and commenting on the amazing weather and boating activities. We have now eaten in all pubs and met loads of lovely people. What a great start to our new life in the Scilllies.